The Most Detailed Bear & Turtle Themed Clothing Available
Behrbones Clothing provides a wide variety of bear and turtle themed clothing and apparel.  Many bear and turtle enthusiasts love our 120+ designs we now offer exclusively through Amazon and Design by Humans.  
Additionally, high school students, college students, alumnus, parents, professors, and school employees who are affiliated with a school which features a bear as their team mascot often purchase our designs to show their school spirit.
About Our Founder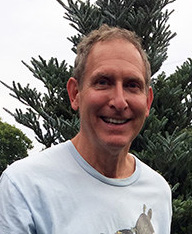 Several years ago after taking a graphic design course with his oldest daughter, Danielle, Dr. Jeffrey Behr began designing T-shirts as gifts for his children for their birthdays and Christmas. His designs were based on his family surname "Behr" pronounced Bear.
They were originally inspired by his family's interests, but then he eventually diversified his designs to accommodate additional hobbies and interests.
Soon, he was creating T-shirts for his nieces, nephews, and grandchildren. Once he reached 50 designs, his family suggested the unique and original design creations be made available to others.  Thus, behrbonesclothing.com was born.
Most recently, Dr. Jeffrey Behr has added turtle designs to his product offering for Behrbones Clothing, as for many years he has been devoted to protecting endangered Blanding's Turtles.
WARNING!
Customers should be aware, although all of our bear and turtle designs are copyright protected and trademark protected, there are numerous copycat pirates who are stealing our bear and turtle designs and our "Behrbones" trademark.
Any website other than Amazon and Design by Humans that is selling "Behrbones" bear designs would be doing so WITHOUT our permission. These pirates are illegally stealing our bear and turtle designs using low resolution images that produce products of poor quality (blurry, fuzzy). Be aware, they have phony email addresses, physical addresses, phone numbers, and return policies.