Bears Drinking Beer, For Beer Drinkers Octoberfest Bear T-Shirt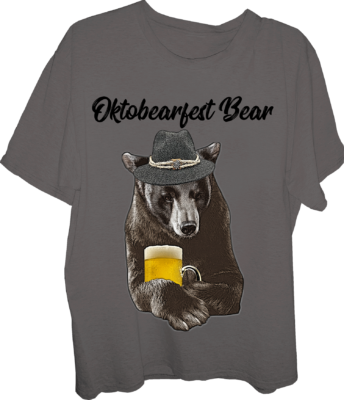 Behrbones Clothing is a family-owned and operated company founded by Dr. Jeffrey Behr, a bear and turtle enthusiast. Today there are over 120 designs that were created from his family's interests, hobbies, and experiences. The Oktoberfest bear t-shirt was inspired by Dr. Behr's son's study abroad, where he attended the famous Oktoberfest in Germany. This Oktoberfest bear t-shirt picture shows bears drinking beer which is the perfect gift for beer drinkers.
Every Behrbones Clothing design is an original, so if you or someone you know is a fan of Oktoberfest or beer, then the Oktoberfest bear t-shirt bears drinking beer is the perfect fit for beer drinkers. You can expect clothing that matches your lifestyle and is perfect for leisure, play, or work. We give you a fun way to express those special moments with our unique novelty t-shirts.
Behrbones Clothing Oktoberfest bear t-shirt is a gift that expresses appreciation for tradition and memorable festivities by displaying bears drinking beer in a crisp and detailed design. Make this your next favorite shirt or get it as a gift for beer drinkers who you enjoy creating memories with. The Oktoberfest bear t-shirt is also available in a long-sleeved shirt, sweatshirt, zip-up, or pullover hoodie upon request.
Click Here for more holiday t-shirt designs.