Fishing Bear / Fly Fishing Bear Tshirt / Funny Bear Tshirts For Fishing Fans, Fanatics, And Hobbyists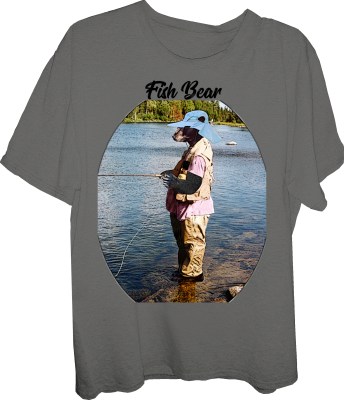 Behrbones Clothing creates one-of-a-kind trending novelty apparel that uniquely reflects passion, memories, and in this case, iconic moves. Our Dabbing Polar bear t-shirt was inspired by the celebratory pose, the dab. If you or someone you love enjoys dance, then the dab dance pose t-shirt with a bear is the perfect gift. The bear dancing t-shirt is a comical way to remember that life is a dance floor, and it is time to make a move. Behrbones Clothing helps you express the things you love while reminding you to celebrate each moment.
If you or someone you love enjoys letting loose with a good dance move, Behrbones Clothing dab dance pose t-shirt with a bear is the ideal gift. Our bear dancing t-shirt is one of 120 designs that our family-owned and operated company offers. Get high-quality designs and materials that add comfort and style to your closet. At Behrbones Clothing, you have the right to express yourself with a fun depiction of a dabbing polar bear.
Behrbones Clothing makes it easy for you to get your dab dance pose t-shirt with bear quickly and in a wide selection of apparel options and sizes. This t-shirt is great for both men and women who love bears. Get our bear dancing t-shirt in long sleeve shirts, sweatshirts, zip-ups, pullover hoodies, or tank tops upon request. Make the Dabbing Polar Bear t-shirt your next smooth move or give it as a gift to a friend or loved one.
Click Here to view all of our fishing bear tshirts.